Collect content
Once the IP is prepared, the ip is visible in the Collect content list view.
Upload
The user may upload single files or folders by navigating to preferred location in the file browser and clicking upload or by dragging the file(s) from a folder to the drop are and drop them.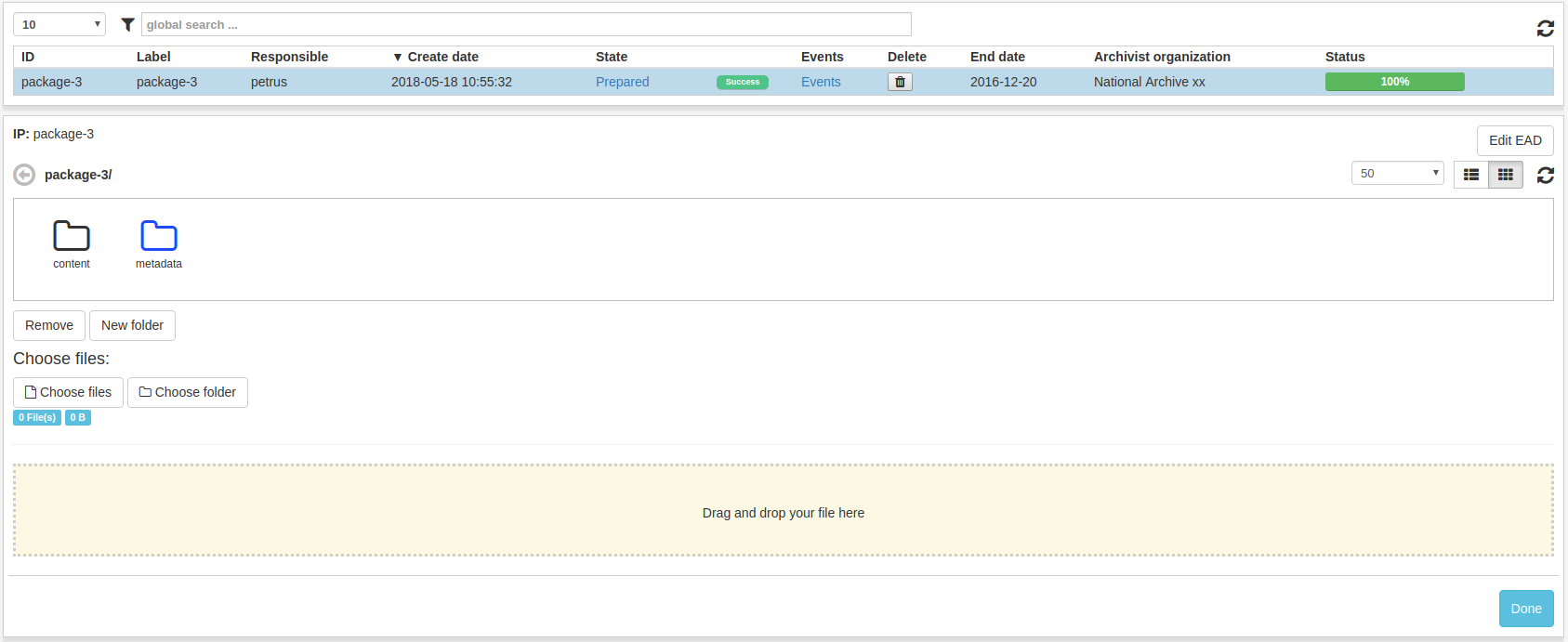 It is important to not close the application while uploading content.
The file browser also has functionality for deleting files/folders and adding new folders. These functions can be executed through buttons beneath the file browser window.

To start uploading selected files click Upload.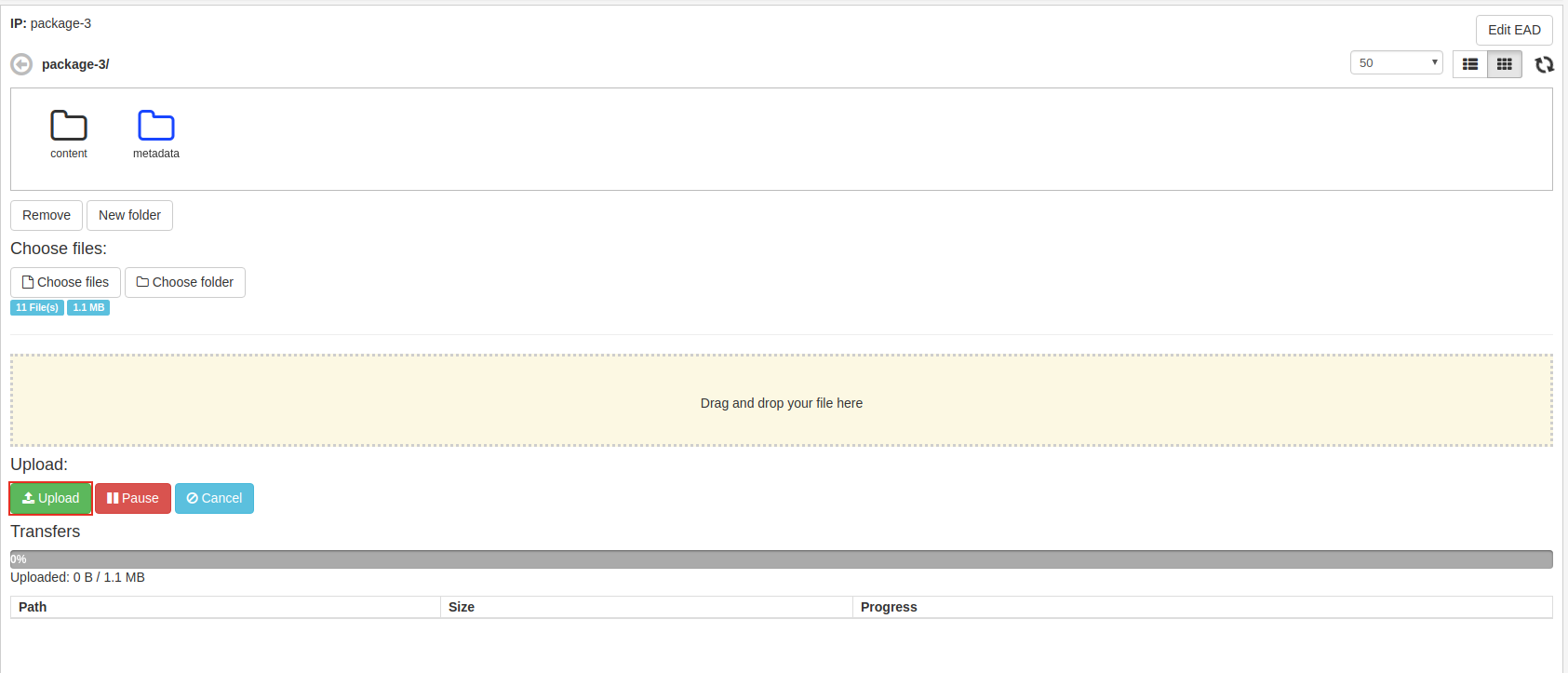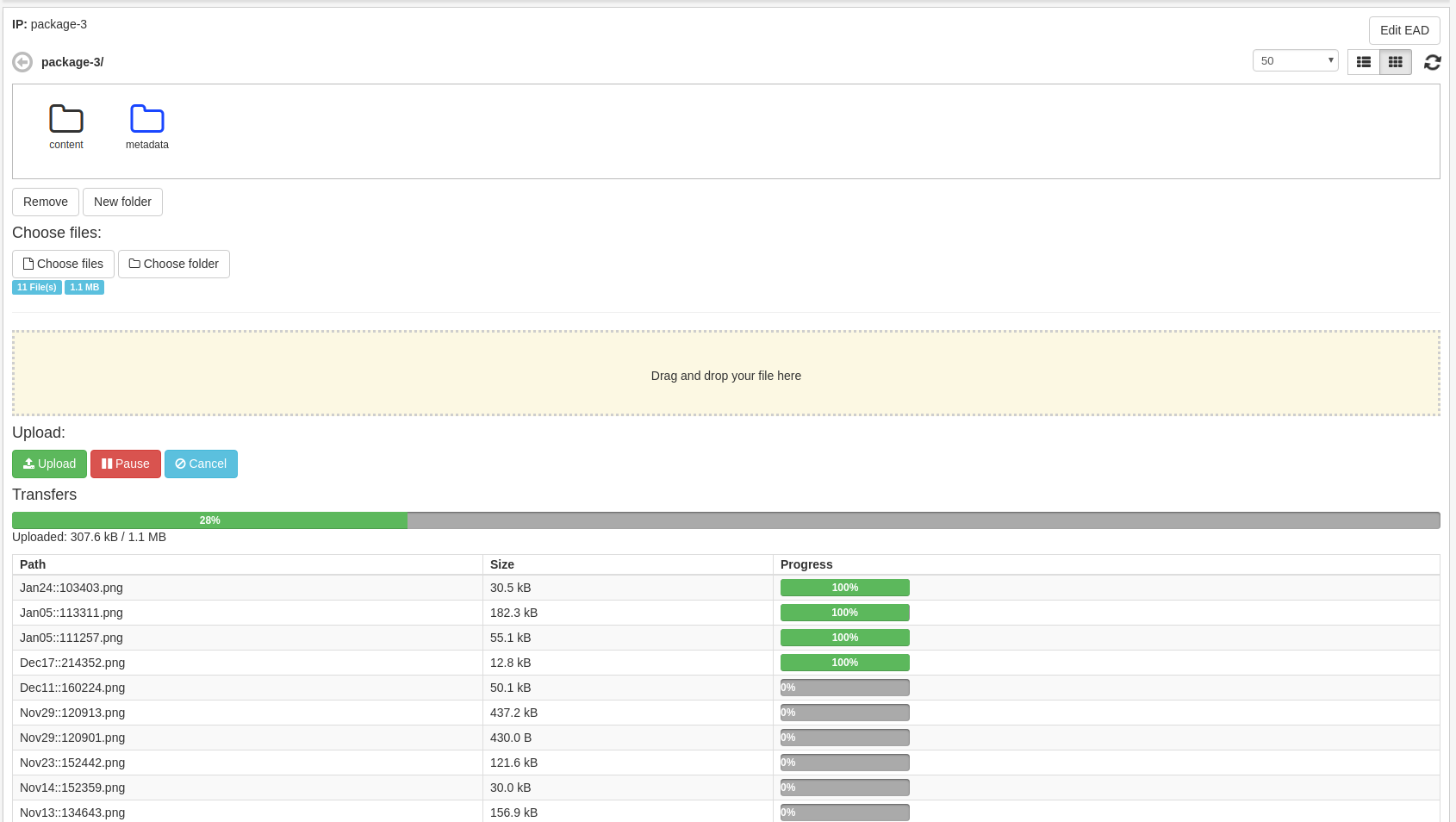 When upload is considered done, click Done. The IP can then be found in the Create SIP list view.

Folder upload may not be supported by older browsers. If functionality is desired please update your browser.